Sioux Falls Specialty Facial Treatments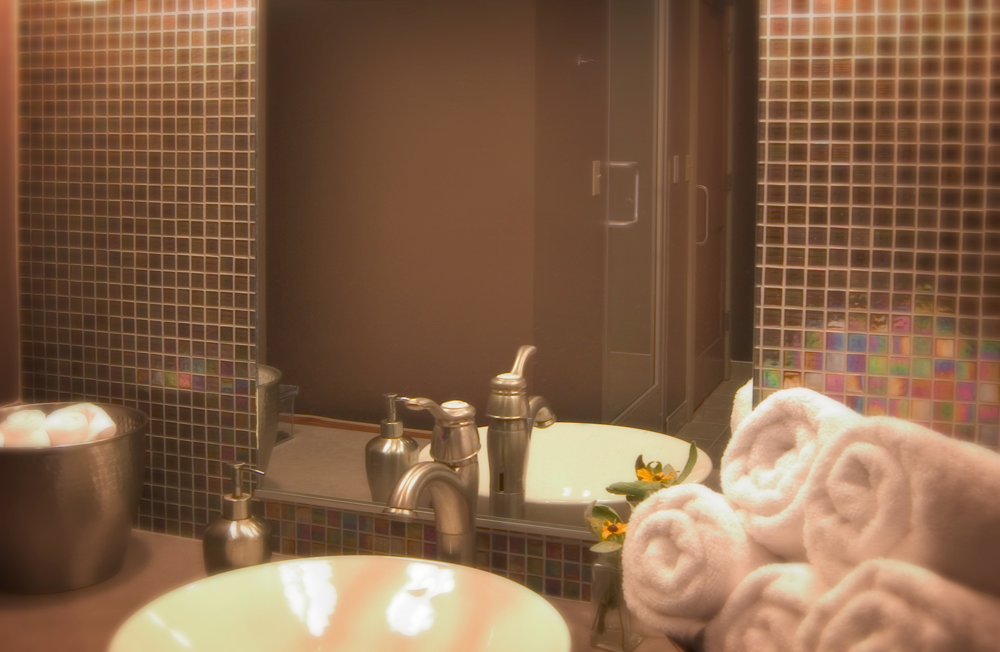 Our trained Aestheticians analyze your skin to design a program customized for you. Botanicals, plant extracts, aromatherapy oils, fruit acids and enzymes combined with the latest in modern technology make your skin radiant and healthy.
---
Signature Facials
Classic Spa Facial
There's nothing like a classic – especially when you're in a time crunch. A mini-version of our popular Pure Radiance Facial, this is a fast track to a relaxing break.
50 min $85
Petite Facial
Our Pure Radiance Facial without the extractions. Radiant skin is less than 30 minutes away!
30 min $50
BT Micro Micro Current
The Bt-Micro rapidly and visibly diminishes the appearance of fine lines and wrinkles, firms and plumps up the skin, reduces pore size and clarifies acne prone skin.
80 min $150
Pure Radiance Facial
Our signature customized deep cleansing facial using 100% natural plant based products from Naturopathica will indulge all of your senses. This highly results oriented facial uses soothing touch and aromatherapy. It is designed to slow down and reverse the effects of environmental damage to the skin. This unique facial replenishes your psyche and leaves your skin refreshed and glowing.
80 min $99
Upgrade your Pure Radiance Facial with one of the following
Enhance your facial with a potent purifying treatment to clear the skin of cellular build-up that causes blackheads. The peel is fortified with a mélange of beta carotenes to slow down environmental damage and leave skin glowing.
$33
Remove unwanted, dull, devitalized skin with our 15% glycolic peel derived from sugarcane. An excellent treatment for the diminishment of fine lines and wrinkles.
$33
Correction Facials
Sonya Dakar Skin Correction/Fitness Facial
Results-producing Skin Correction Facial is customized to get your skin into shape and restore a healthy glow. Developed by celebrity skin expert Sonya Dakar, this high-performance treatment combines the purest botanicals with the most advanced scientific breakthroughs to address every skin concern, including acne, irritation, discoloration, scarring, aging and the maintenance of healthy skin. The two levels of exfoliation reveal a complexion you never knew you had.
50 min $99
Back Fitness Facial
Eliminate stress and toxins that build up in your back. We exfoliate dead skin, cleanse the pores, tone, and moisturize for a radiant result. This is a must for summertime and that skin-baring attire.
50 min $88
Ultraluxe Age Control Facial
Designed to turn back the clock, this facial treatment involves cutting edge anti-aging technology for face, chest and hands. Gentle exfoliation followed with Custom Green Tea Peel and deep hydration reveals a long-lasting brilliance and fresh, new, younger skin. You're never too young to benefit from this treatment.
80 min $185
The Green Tea Peel is a recommended addition and is the secret ingredient in maximizing the effect of your Sonya Dakar Facial.
An effective yet non-abrasive peel combines pure green tea and wheatgrass extracts with lactic acid to gently refine, smooth, and brighten skin, creating a fresh and healthy glow. The six strengths of acids are customized for every skin type, followed with problem specific masks and a soothing post-peel treatment. No downtime involved. Skin feels soft, smooth, and radiant immediately.
Add-on 20 min $70
Series of 6 Follow-Up Peels $350
Chest Peel 20 min $75
Back Peel 20 min $85