It might not seem like it right now thanks to the frigid temperatures outside, but the official start of spring will be here before you know it. Is your skin ready? Most of us can use a little pick-me-up this time of year, and nothing does the job quite like a customized facial from Radiance Day Spa. We offer a variety of facials, from classic facial treatments to corrective facials, and as a member of the Radiance Be Well Club, you can receive complimentary facials that are sure to leave your skin radiant and rejuvenated. Check out the three types of corrective facials that we offer at our Sioux Falls Day Spa and contact our team to learn more about our rewards club!
Corrective Facials Offered at Radiance
Back Fitness Facial
Come springtime, you want to be able to wear swimsuits, tank tops, and other skin-baring attire without worrying about the condition of the skin on your back. Stress and toxins have a sneaky way of making themselves at home in our backs, and the Radiance Back Fitness Facial is a sure way to a beautiful, clear back. During this luxurious 50-minute treatment, your aesthetician will exfoliate the skin on your back to remove dead skin cells, as well as provide a deep-pore cleansing treatment. This is followed by a soothing toning and moisturizing treatment that will leave you looking and feeling your best.
Sonya Dakar Skin Correction Facial
Are you struggling with an uneven, dull complexion? Many of us are this time of year, but this corrective facial is specifically formulated to address virtually every skin concern. Whether you have acne, redness, and irritation, or you have signs of premature aging and scarring, the high-performance products by Sonya Dakar can help, leaving you with a smooth, bright complexion that you never knew was possible. Our customers can't stop talking about the results that this 50-minute facial offers! If you are ready to get serious about spring-ready skin, this is a must-try treatment.
UltraLuxe Age Control Facial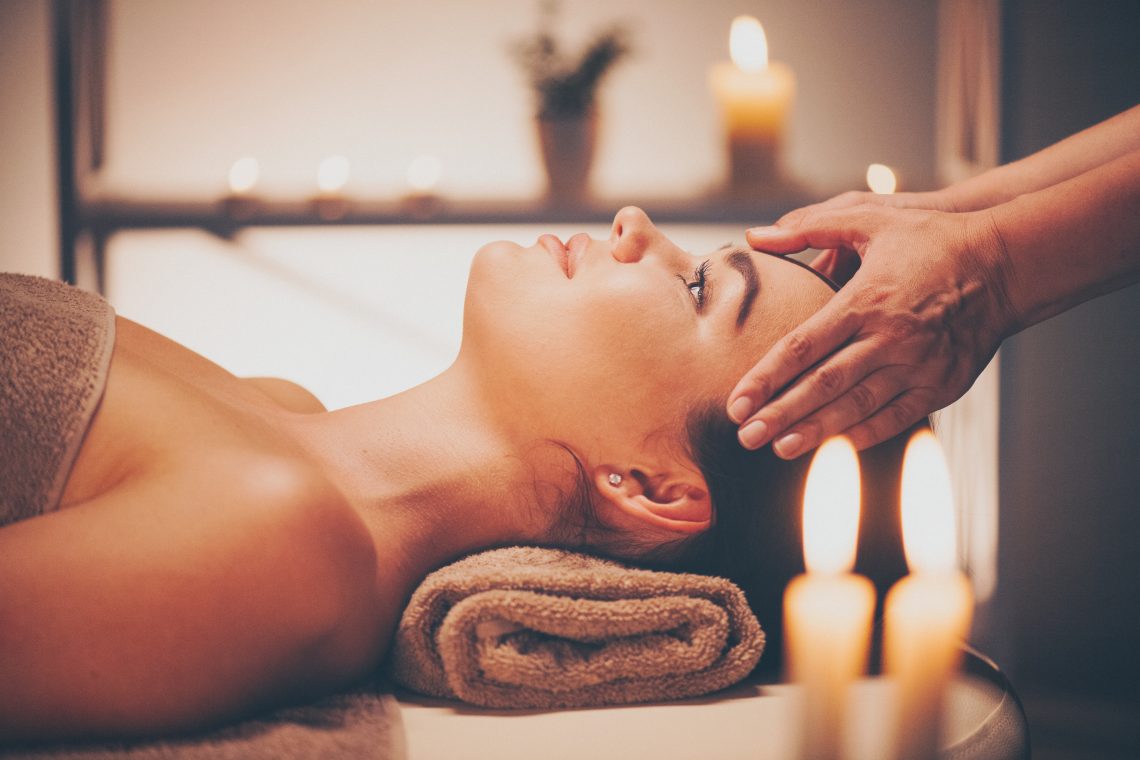 If you are searching for a customized facial treatment that is formulated to turn back the hands of time, this unique 80-minute facial is for you. This facial treatment gently exfoliates the skin on your face, chest, and hands to prep it for a custom Green Tea Peel with intense hydration to reveal brilliant, younger-looking skin. What's so special about this incredible peel? Its effective, non-abrasive formulation combines green tea and wheat grass extracts with lactic acids to refine, smooth, and brighten skin for a luminous glow. We offer six strengths of this peel that are suitable for virtually every skin type, as well as problem-specific masks and soothing post-peel treatments.
Facial Treatment Add-Ons
Looking for the ultimate facial experience? We have everything you need to relax, rejuvenate, and revitalize. Take your customized facial to the next level with a wide variety of add-on treatments:
Additional 20 minutes: $70
A series of six follow-up peels:$350
20-minute chest peel: $75
20-minute back peel: $85
Book Your Customized Facial Today
Your skin doesn't have to reflect the dry, dull, and dreary weather outdoors this time of year. In fact, there is no better time to prep your skin for spring than late winter, and Radiance Day Spa is here to help. Whether you choose one of the customized facial treatments we reviewed in today's post or you prefer classic facial treatments, you can rest assured that you will receive a spa-quality facial that combines natural products and modern technology to leave your skin radiant and healthy. Contact the team at Radiance Day Spa today to speak with an aesthetician about your skin care goals!